The basics
Many factors can impact the type of life insurance you need, how much it will cost, and how your policy works. Your family situation and your health are the most important ones to consider.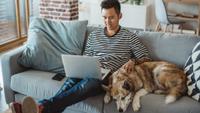 Why honesty matters on a life insurance application
Even though an adventurous hobby might increase the cost of your life insurance, it's important to be completely honest about it in a life insurance application. If your life insurance company finds out that you lied on the application, they can invalidate your coverage when you die and not pay out the death benefit to your beneficiaries.
Working with an independent agent can help you get the most competitive life insurance coverage for your needs. Policygenius agents compare multiple insurance companies on your behalf and recommend policies based on your unique situation. You can also use our free coverage calculator to make sure you're getting the right amount of life insurance.